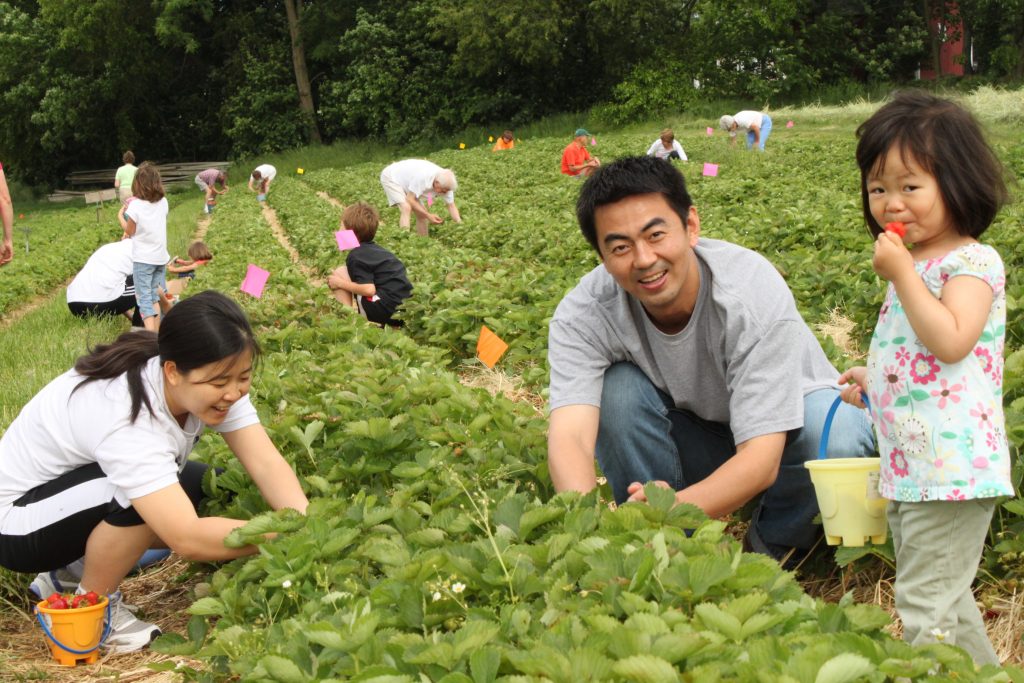 Strawberry season usually begins at the end of May. 
Check back for updates as the season approaches.
Hours for Pick Your Own
Monday-Friday: 8:00am-12:00pm, 4:30pm-8:30pm (we are closed during the afternoon)
Saturday: 8:00am-Noon
Closed Sunday
---
2017 Price: $1.75/pound
How to Pick Your Own
As you approach the farm please watch for signs to direct you to the parking and picking.
Bring all your containers to the tent and we will take your name and weigh all your containers empty.
You will be directed to the section of the field which is being picked.  Sometimes this means walking a little distance.  At the field there will be someone to assign you a specific place to pick.
When you are finished picking you will be asked to stick a small flag in the row where you stopped.  The hope is that in carefully organizing the picking areas each person has a spot to pick with an adequate number of berries.
Bring your full and empty containers back to the tent so we can get your final weight and determine your price. We accept cash, checks and Pennsylvania FMNP vouchers. We cannot accept credit cards.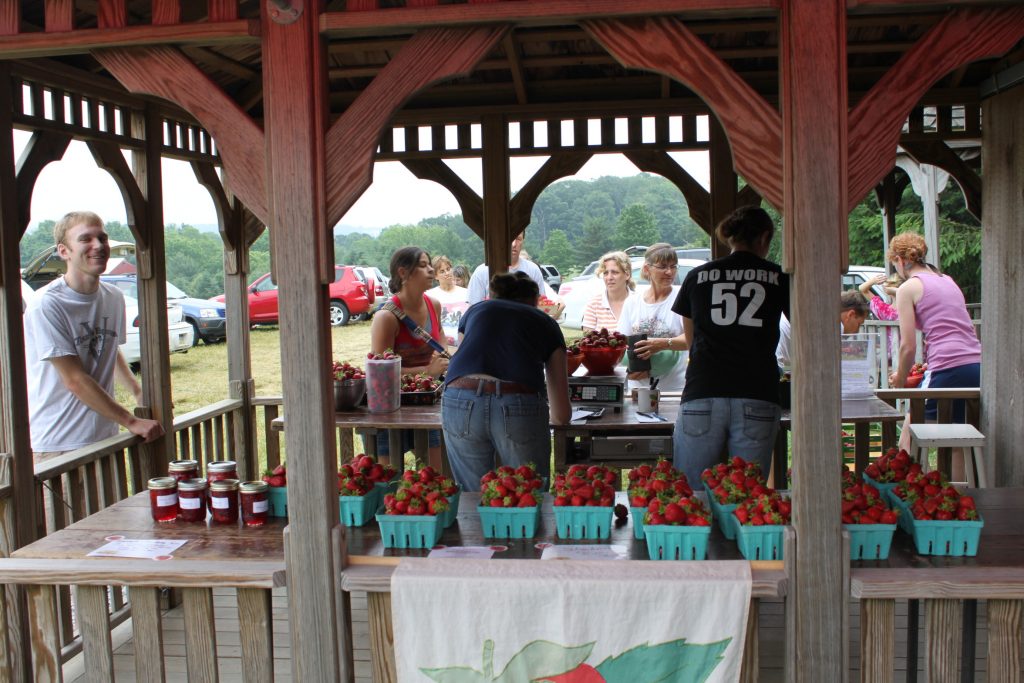 Tips:
You may fill your containers as you wish.  People use strawberry boxes, empty ice cream containers, dishpans or buckets. Bags are not recommended.
Deep containers sometimes create squished berries on the bottom of the container.
We have boxes and trays available for $1.00 if you do not have containers.
When picking keep in mind that strawberries will be sweeter if they are completely red with no green or white tips on them.
Once a strawberry is red it will not grow larger.
Try to pick all the red berries you see.  If ripe fruit is left on the plant, it will begin to rot and spoil the other strawberries that will be ready in a few days so it is best to pick all of the ripe ones you can find.
Your strawberries will stay fresh longer if you pick them with the caps (the little green leaves on top of each berry).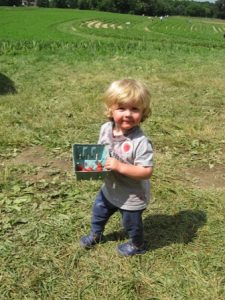 Who Can Pick?
We invite everyone to enjoy picking strawberries.  Children of all ages are allowed in the patch. We expect parents will be supervising and teaching their children how to pick.  Sometimes younger children really enjoy picking but are ready to quit before you are.  We invite them to play in the sand area located right next to the weigh-in shed.  There is also a portable toilet and hand washing station available.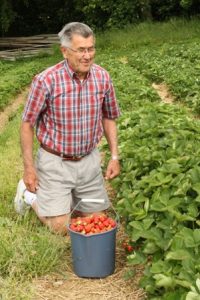 Are the berries safe to eat in the field?
Yes, and you can test them in the patch, but we ask that most of your berries make it to weigh-out so your price is correct. As with all produce we do suggest rinsing the berries before consumption to clean off any dirt from the fields.