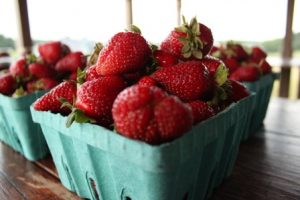 Strawberry season usually begins in late May.
Check back for updates as the season approaches.
Retail:
The first strawberries are usually sold in pint boxes.  As we hit the peak of the season, we sell them in quart boxes.  At the end of the season as picking becomes more difficult we often return to selling them in pint boxes. We accept cash, checks, or FMNP vouchers. We cannot accept credit/debit cards.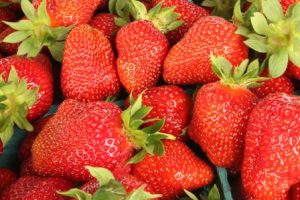 Ordering Pre-picked berries:
If you are planning on purchasing more than eight boxes it is helpful to order them a day ahead by putting a message on our answering machine at (717)626-6194 or stopping by our stand.  Please leave your name, phone number and the time of day you would like to pick up your berries.